Relationship Map
Document you and your main squeezes's journey with a custom hand-drawn relationship map. Beginning, middle, end...I want to help you remember every important moment!
The perfect way to document your life with that special someone.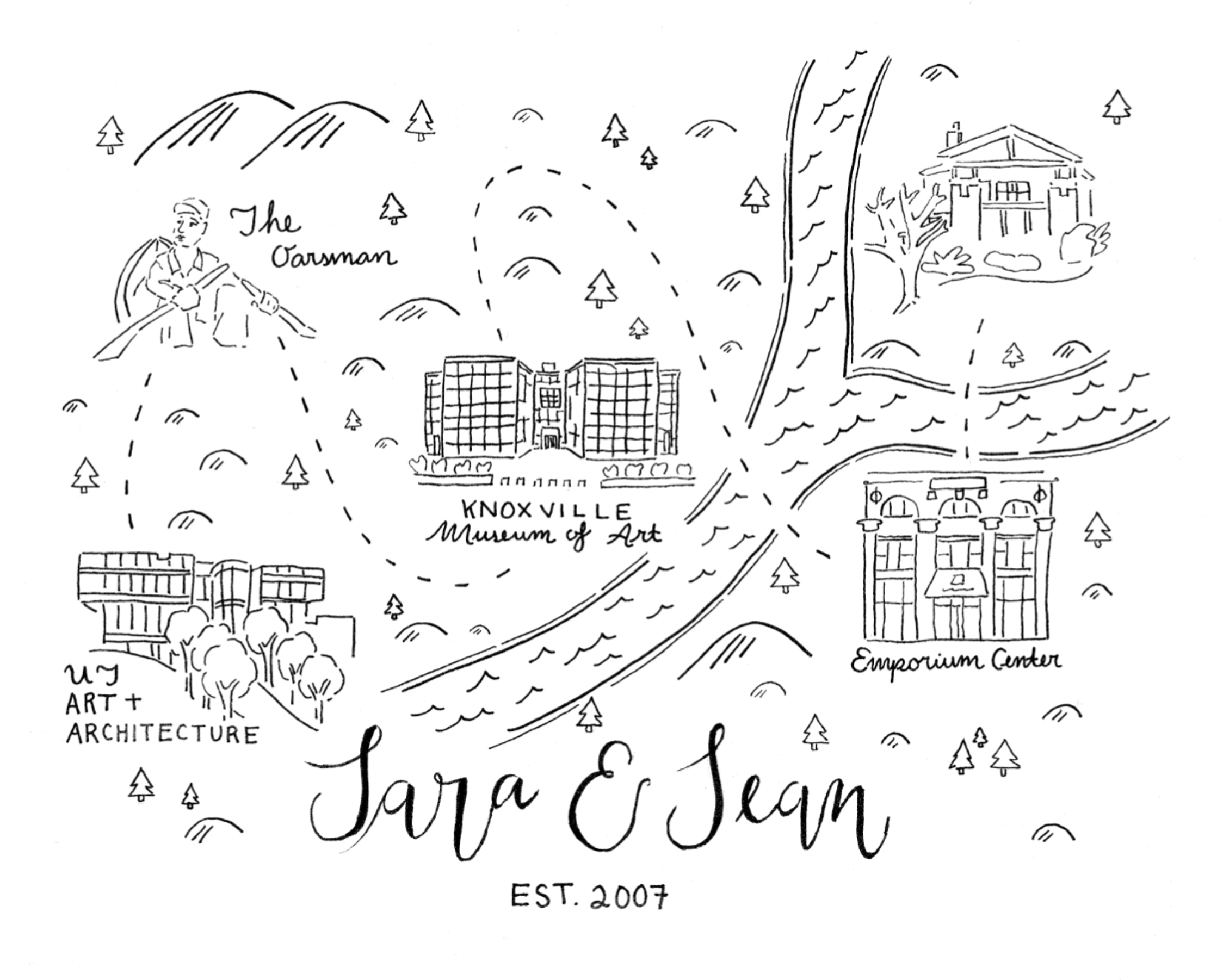 8x10" Comes with up to 5 locations $199 + Shipping
11x14" Comes with up to 10 locations $299 + Shipping
11x17" Comes with up to 15 locations $399 + Shipping
11x17" Comes with up to 20 locations $499 + Shipping
How this custom order works:
1. Fill out the form below and submit a request to begin your custom piece.
2. You will be sent an invoice as well as an introduction email with a production time estimate and request for reference photos of the person this drawing is portraying. If you agree with the timeline, please proceed and pay the invoice. Note: You will not receive a spot in my queue until payment is received.
3. And the fun part begins, I start sketching!
4. Once sketched out I will send you a photo of the piece via email. At this point you will have the opportunity to send me an adjustments/alterations you would like to see. *All custom pieces come with one proofing round. There is a $35 charge for each additional proof.
5. I make the alterations and start inking it in!
6. You will receive a photo of the final product and shipment tracking via email.
*These custom pieces are not to be reproduced with the intention to sell unless granted specific, written permission from Paris Woodhull. If you would like to reproduce your custom job to sell please ask me for pricing.